Public contracting authorities manual for the BVergG 2018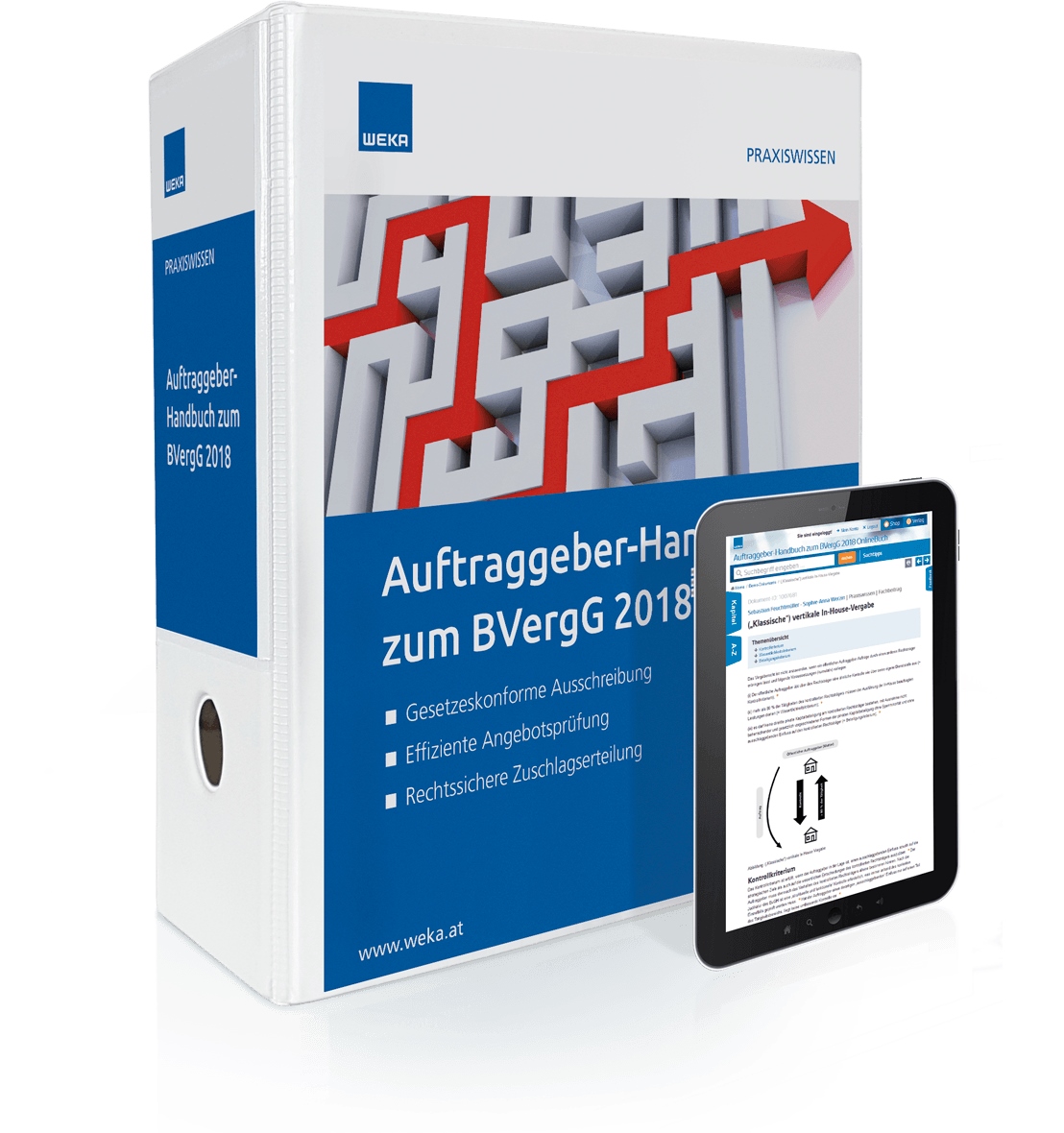 The in August inured "Bundesvergabegesetz 2018" brings numerous innovations with it which involve both opportunities and challenges for the ordering party. The just-released public contracting authorities manual by the WEKA publishing house provides a compact and practice-related overview on the current status of public procurement law and supports the ordering party in their procurement guidelines.
In the public contracting authorities manual FSR-partners Karlheinz Moick and Sebastian Feuchtmüller as well as FSR-associates Sophie-Anna Werzin and Alexander Hock write about:
Public Private Partnership
Public Public Partnership
collaberation with procurement departments and
new ways of innovation-promoting public procurement.
contact person in public procurement law:
Sebastian Feuchtmüller
Karlheinz Moick